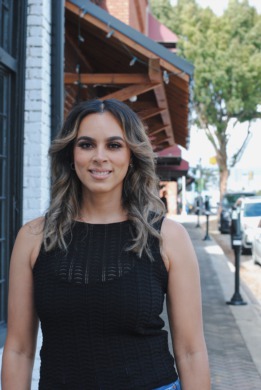 Jaimi was born in Maryland and raised in Pennsylvania.  It was there that she met her husband in high school.  In 2011, they relocated to Georgia with their two daughters.  
Jaimi obtained her real estate license in 2017.  She is currently a member of the Metro South Association of REALTORS®.  She has been a resident of Henry County for over 8 years and knows the county and the surrounding metro Atlanta area very well.  
Jaimi has always had a passion for helping people, and that is what she enjoys the most about being a real estate agent.  Whether it's guiding sellers through the process of selling their homes or assisting buyers with purchasing the home of their dreams, she truly enjoys helping her clients through a very important stage in their lives.  
In her free time, Jaimi enjoys traveling, hanging out with her husband and daughters,  and riding horses.  Her favorite vacation she's taken has been visiting Disney World this summer with her family.  Her favorite place to be other than at home is the beach.  
To connect with Jaimi, email her at
[email protected]
com, or call/text her at (484)432-4995.