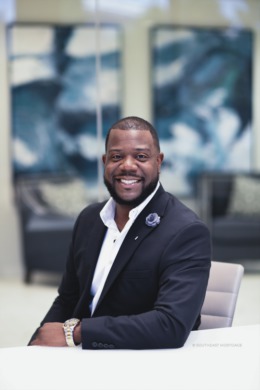 Jamelle Washington, a native of Georgia, brings a remarkable 17-year background in public leadership roles, marked by outstanding customer service and strong interpersonal skills.
Armed with a Master's degree in Public Safety Administration from Columbus State University and a Bachelor's degree in Business Administration from Georgia Southwestern State University, Jamelle's project management expertise offers a distinctive perspective to assist and safeguard clients while securing optimal deals.
As a Buyer's Agent, Jamelle is dedicated to helping clients find homes that perfectly match their lifestyle and financial preferences. His skills extend to crafting compelling offers, ensuring you secure an excellent deal for your dream home.
In his role as a Listing Agent, Jamelle excels at accurately assessing your home's current market value, with the ultimate goal of securing the most favorable offer for your property.
Residing in Metro Atlanta, he is happily married and shares his home with his wife and their son.
To schedule an appointment or consultation, reach out to Jamelle today at 404-447-1117 or email him at [email protected].
Let his wealth of experience be your guide on the journey home!