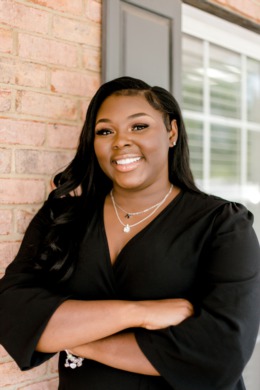 Meet Keyosha Matthews, an enthusiastic real estate agent dedicated to helping clients find their ideal properties. With a vibrant energy and fresh perspective, Keyosha is committed to providing exceptional service to her clients. She offers personalized attention, clear communication, and a willingness to go the extra mile to ensure her clients have a seamless and enjoyable real estate experience.

Whether you're a first-time homebuyer, an experienced investor, or looking to sell your property, Keyosha is here to guide you every step of the way. With her as your real estate guide, you can trust that she will prioritize your needs and work diligently to turn your dreams into reality.

Contact Keyosha Matthews today to start your exciting real estate journey and benefit from her energetic approach and unwavering commitment to your success.