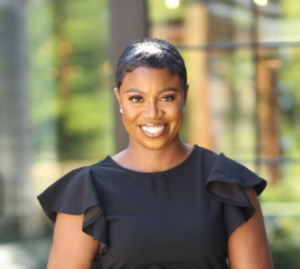 About Sharda Bethea, Your Atlanta Real Estate Expert
Sharda Bethea is your dedicated partner in the world of Atlanta real estate. With a keen eye for detail and a passion for helping clients find their dream homes, Sharda has quickly become a trusted name in the industry.
Background & Education
Sharda Bethea holds a Bachelor of Business Administration (BBA) in Business Marketing from the University of West Georgia. Her educational background equips her with a unique blend of marketing expertise and a deep understanding of the real estate market, making her a formidable force in the Atlanta real estate scene.
Passion for Real Estate
Sharda's journey into real estate began three years ago when she was in search of her own rental home and, later, a property to purchase. This personal experience ignited her passion for the field as she thoroughly enjoyed the process of searching for properties and exploring the diverse avenues of real estate. Today, she specializes in the sale of both new and existing homes in Atlanta's most desirable neighborhoods.
Client-Centric Approach
Sharda understands that buying or selling a home is a significant life event. Her commitment to her clients is unwavering, and she ensures they are taken care of at every step of the home buying or selling process. With Sharda by your side, you can expect a smooth and stress-free experience.
Keys to Success
Consistency, hard work, and a dedication to continuous learning are Sharda's keys to success. She keeps up with the ever-changing real estate market to provide her clients with the most up-to-date information and insights.
Life Beyond Real Estate
In her free time, Sharda enjoys traveling and creating lasting memories with her husband and beloved dog, Bentley. This balance between work and leisure keeps her refreshed and ready to tackle new challenges in the world of real estate.
If you're looking for a real estate agent who will go the extra mile to help you achieve your real estate goals, Sharda Bethea is the name to trust. Contact her today, and let her expertise guide you on your real estate journey.